This video installation and promotion of our products are.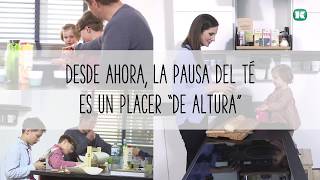 iMove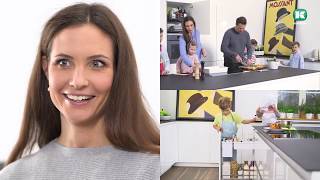 waiver junior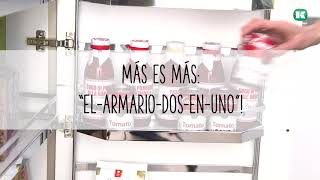 Tandem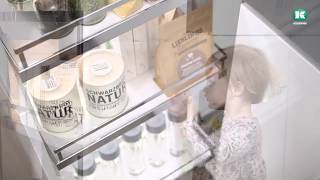 Dispensa Kitchen Furniture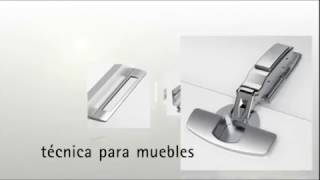 BISAGRAS Hettich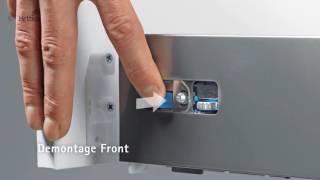 Hettich drawers INNOTECH ATIRA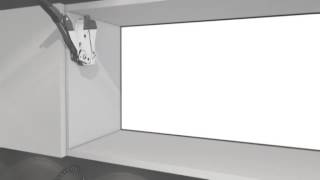 Mounting Free Flap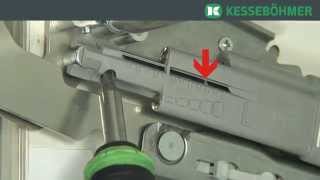 Installation and adjustment EWIVA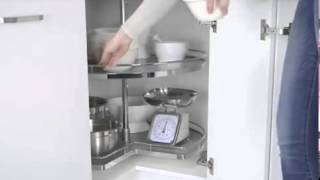 Basket 3/4 Kesseböhmer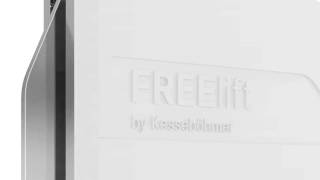 FreeLift
iMove

iMove is a system that allows maximum accessibility to what is stored in the wall unit. Through a system of total removal the contents of the top of the cabinet is moved downward and front of cabinet making it much more accessible.

waiver junior

1.000 and ideas for cabinets. Available in all widths 30 a 60 cm, for sides 16 a 19 mm thickness, for any height and cabinets for various functions. Y, obviously, adapted to kitchen equipment ARENA Classic or ARENA Style. DISPENSA Junior is very flexible and adaptable to different applications by adjusting the height or the exchange of functional shelves. This mode maximizes space. The floor mounting advantageous especially suited for retrofitting existing furniture. Get more flexibility in low cupboards and narrow. A butler closet in minimal space.

Tandem

Tandem Solo offers a simple way all the content in one fluid movement of all its elements.

Dispensa Kitchen Furniture

Dispensa is one of the best solutions valued by our customers and takes over 30 years being a success in sales.

BISAGRAS Hettich

In kitchen equipment we have all kinds of hardware so you can finish the project in a kitchen efficiently and that the customer is fully satisfied. We are distributors of German brand Hettich, one of the major hardware companies worldwide. Within the wide range of hardware available to us Hettich Sensys hinges highlight, that stand out for their high performance.

Hettich drawers INNOTECH ATIRA

Clear and straight contours of InnoTech Atira are a statement of design with character and provide a high creative potential. straight contours, various attractive finishes and a variety of matching items to customize your design. No other drawer system offers many customization possibilities. a platform, infinite variants: Production 'lean' for a wide range of furniture. proven quality and ease of use.

Mounting Free Flap

Practical, balanced and compact. The FREEflap mini / forte is the "little forzudo" Family elevators. With only 118mm mounting depth rises to 27kg fronts. technical specifications speak for themselves. Multiposition brake ensures immediate and safe stop in any position. So good, we can now cheer for the German Design Award 2015.

Installation and adjustment EWIVA

A design that engages. With the sophisticated elevator system EWIVA the microwave or oven steam invisible column are integrated cabinets and wall cabinets. The system takes up very little space and ensures enough space for the appliance. When you needed the appliance, the front rises smoothly and quietly thanks to "SoftStoppPlus" system. The special design of the arms prevents fingers crimped therein. Could not been more easy!

Basket 3/4 Kesseböhmer

Basket 3/4

de Kesseböhmer Se trata de un producto que lleva a otro nivel la clásica solución en los muebles de cocina rinconeros y permite guardar todo lo que se desee accediendo fácilmente a ello y haciendo que se convierta en uno de los muebles más activos de la cocina debido a su confort y comodidad

. The wooden base combines perfectly with the central rod and bright baskets. These can be moved to the desired height to save all kinds of products or utensils of different heights because the rod has different set points where baskets. The baskets are available in ARENA Classic, ARENA as Style (White) and version VARILLA, which it is the same way in the basket but the bottom grid.

FreeLift

Modern, willowy, need. Family modern elevators market fulfills everything that brings together elegance and technology to perfection. Aesthetics is an emotional demand for technology products today. These should be pretty. The sleek look and slim of these different rounders accentuates the obvious advantages of technology requires Kesseböhmer. Specialists in modern style.